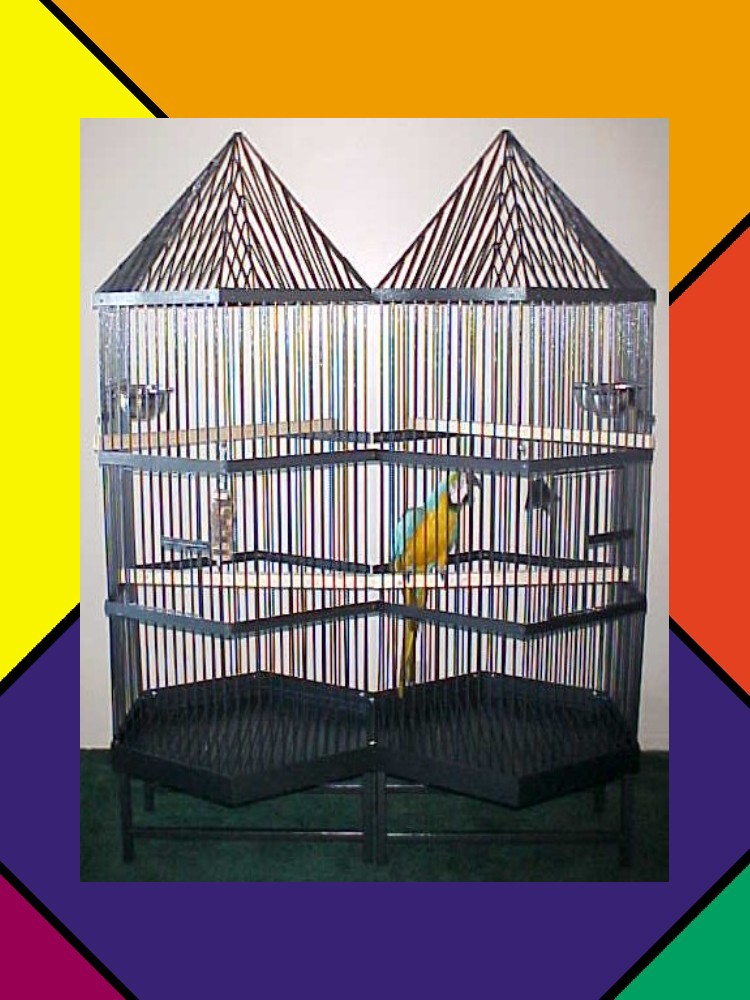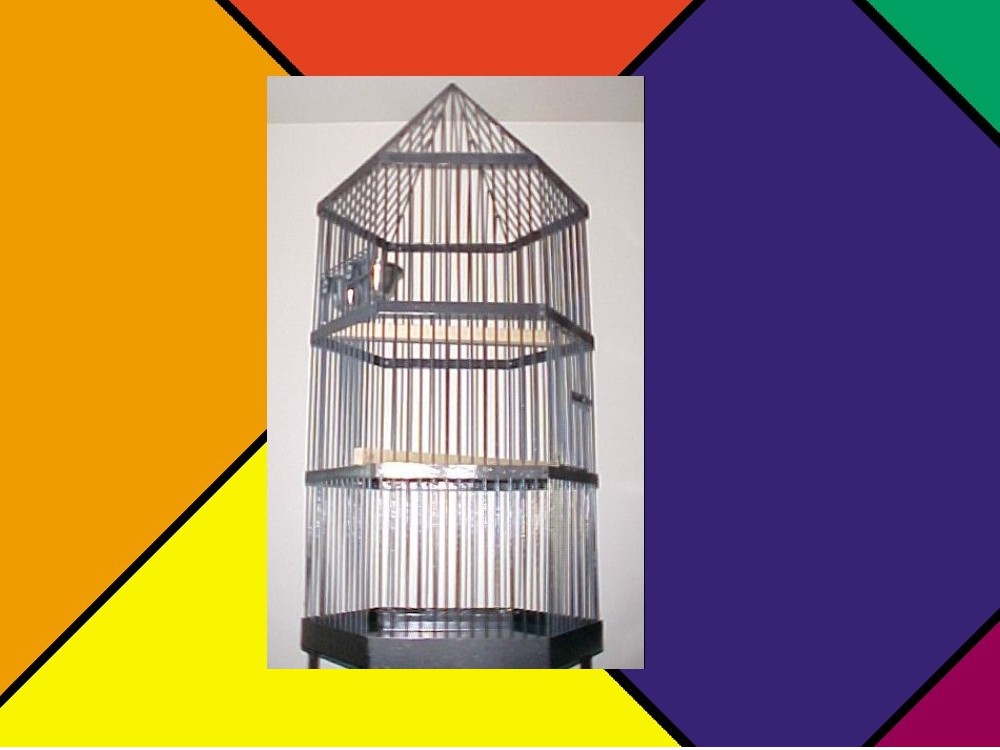 Cages supplied with 2 - 24oz. stainless steel bowls,
2 -perches bottom slide out pan and grate
Colors include,gold,bronze,black,gray,silver gray, light blue,dark blue,medium green,deep green,red,brown and white.
Shipping and handeling included in price within the continental US.
The hexagon cages can be easily connected to create one big cage pictured at the top of the page which is five feet wide.

Bird Cage colors available to coordinate with your upscale living environment.

Pamper your pets-with these spacious large parrot cages-that are hand crafted-for exceptional quality.